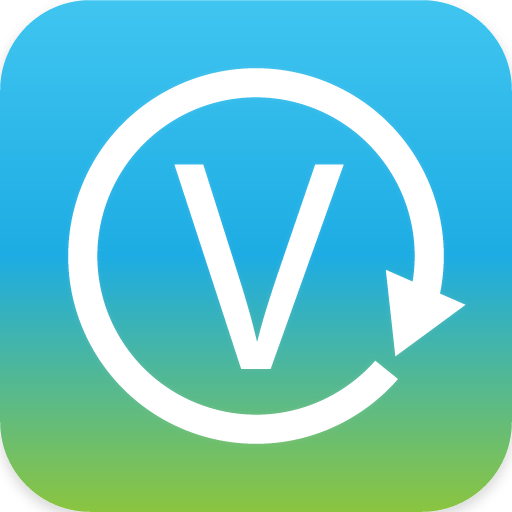 Video Loop Presenter

Video Loop Presenter is an application for looping video on your iPad and iPhone. This simple presentation application allows you to select videos from your iOS device and loop them. This is useful for:
Presentations
Kiosks
Parties
In addition to looping video you can customize the background image of the application to match your company's brand.
Features:
Loop a Video
Create a playlist of videos to loop.
Copy videos to your iPad with iTunes File Sharing
Video Out
Customize Launch Screen
Set Aspect Ratio
Kiosk Mode (blocks all user input)
Prevent Pausing
Play Video as soon as app launches
Download video from Box.com, learn more.
The best to get videos into vloop is to connect your iPhone/iPad to iTunes, click the App tab, and use the File Sharing section to copy video files directly into iTunes.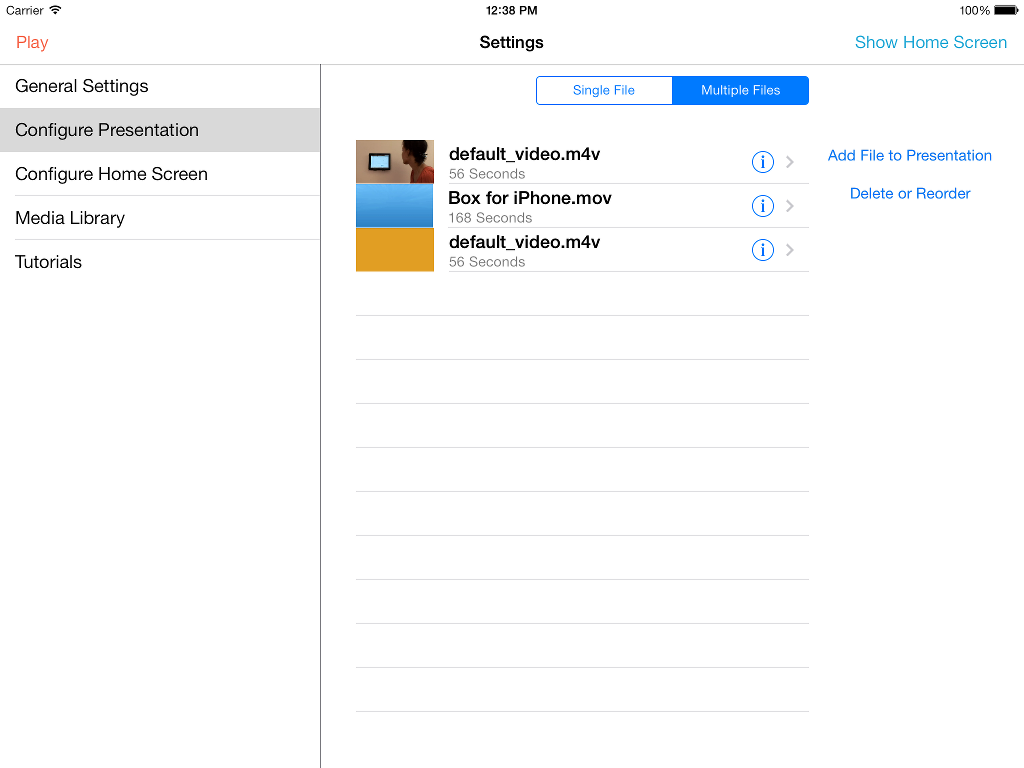 ---
Need a way to display your looping video? Try the Pad Bracket, a simple way to mount your iPad on the wall.