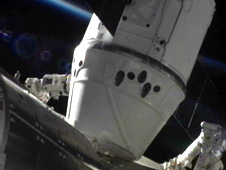 I was really excited about the news of SpaceX's Dragon capsule delivering goods to the International Space Station. While in some ways it is the most mondane of space missions, delivering cargo, it is a halmark in the way humans will be exploring space…. through private ventures.
The morning that the Dragon capsule was to connect with the ISS, I was searching for the best way to watch the action. I ran across the NASA TV app, which shows the NASA TV broadcast on your iPad.
After a quick install, I launched the app and sure enough, there was the Dragon  capsule hovering outside the ISS waiting for the big grabber arm to grab it. After a few minutes of watching the action and listening to the techno-jabber between the different crews, I places the iPad in the Pad Bracket next to my desk. Here is a picture of the iPad mounted to the wall displaying the NASA TV app.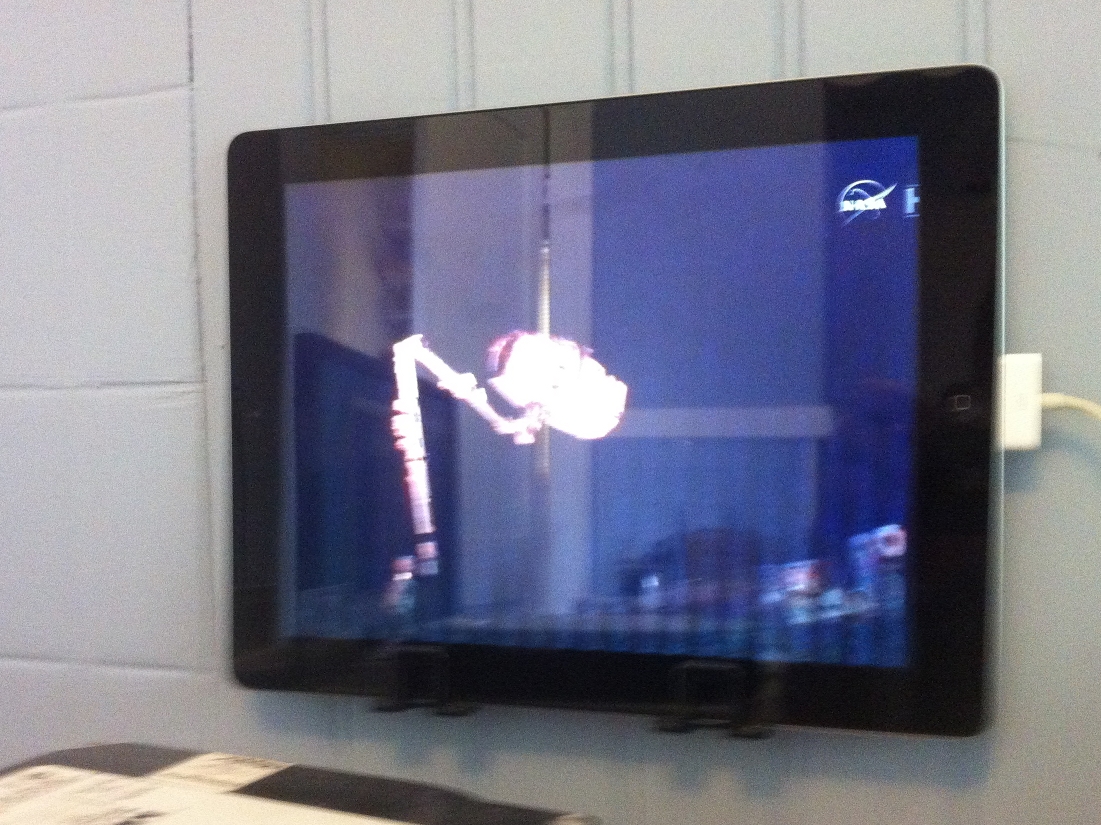 With the Pad Bracket in place, I went back to work, waiting for the exciting moments. It was really cool, I felt like I was in mission control. I would hear an update about the capsule and glance over and see a bunch of NASA folk working at their desk or a live video feed from the ISS. All very cool. You can check out NASA's free app here.